Colourful Notting Hill Carnival 2015
I wanted to share here some of the pictures and aspects that captivated me from the colourful Notting Hill carnival 2015, which took place last weekend in case you didn't attend or just want to remember it. The pictures are from
the main carnival day on Monday.
It was definitely worth seeing the outfits and dancing with the bands, despite being as rainy as last year. But, I managed to catch a dry patch the few hours I was there to watch the 60 colourful bands parading in the grand finale. 
There was some criticism too, as journalists were asked to pay £100 for accreditation. Still, the event was as well attended and guarded by the police as last year's.
Although the kids parade had taken place the day before, there still were a few kids taking part in the grand finale. So gorgeous!
The good vibes were contagious, even when reggae or dub are not my first choice in music when I go out. There were Caribbean rythms being played by around 38 sound systems scattered all over the designated carnival area in West London and around 60 bands with their own music. There were also some steel orchestras.
Never mind the cold! The bands paraded from around 10am until early in the evening.
Since 1964, London's Caribbean communities celebrate their culture and African legacy. Hence the extravagant outfits containing some surprising elements.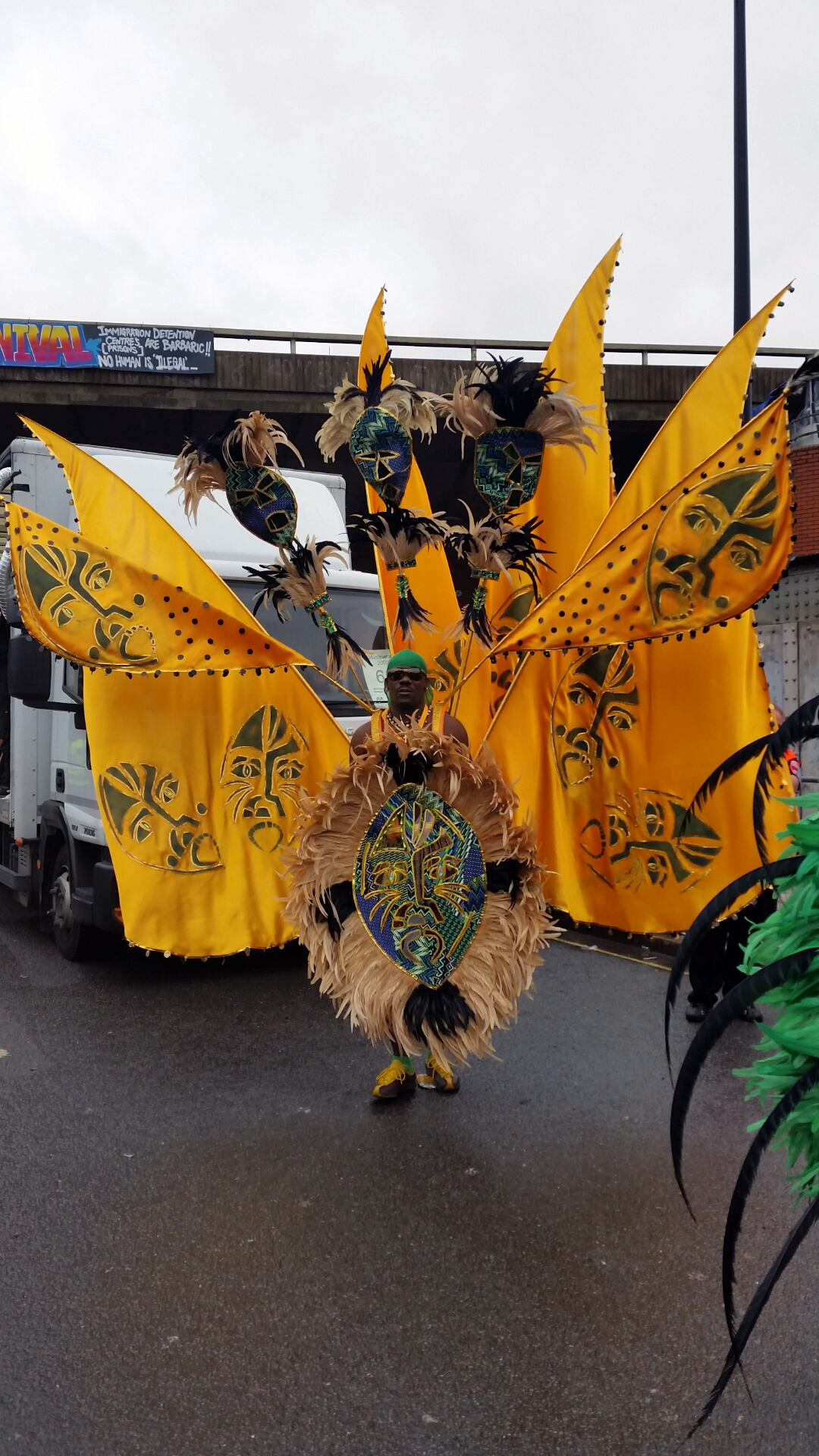 This festival is for everyone. As some of the bands were saying, everyone is welcome. Some of the paraders were seniors or disabled – and they looked gorgeous too!
A disabled lady also had a chance to parade. Such a nice outfit!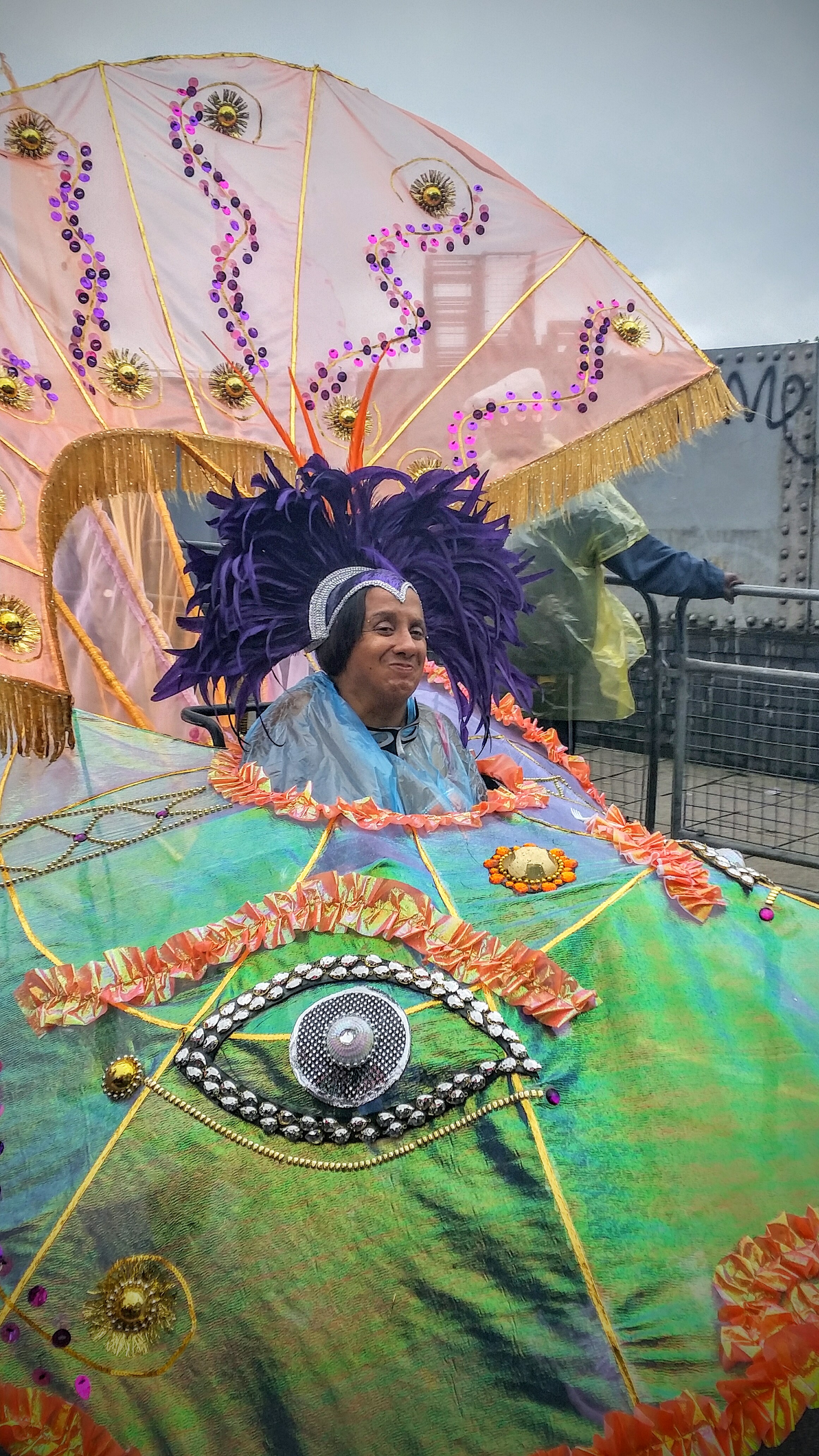 They were probably the only ones who were not dancing. I am fascinated by their ability to stand still and walk on stilts.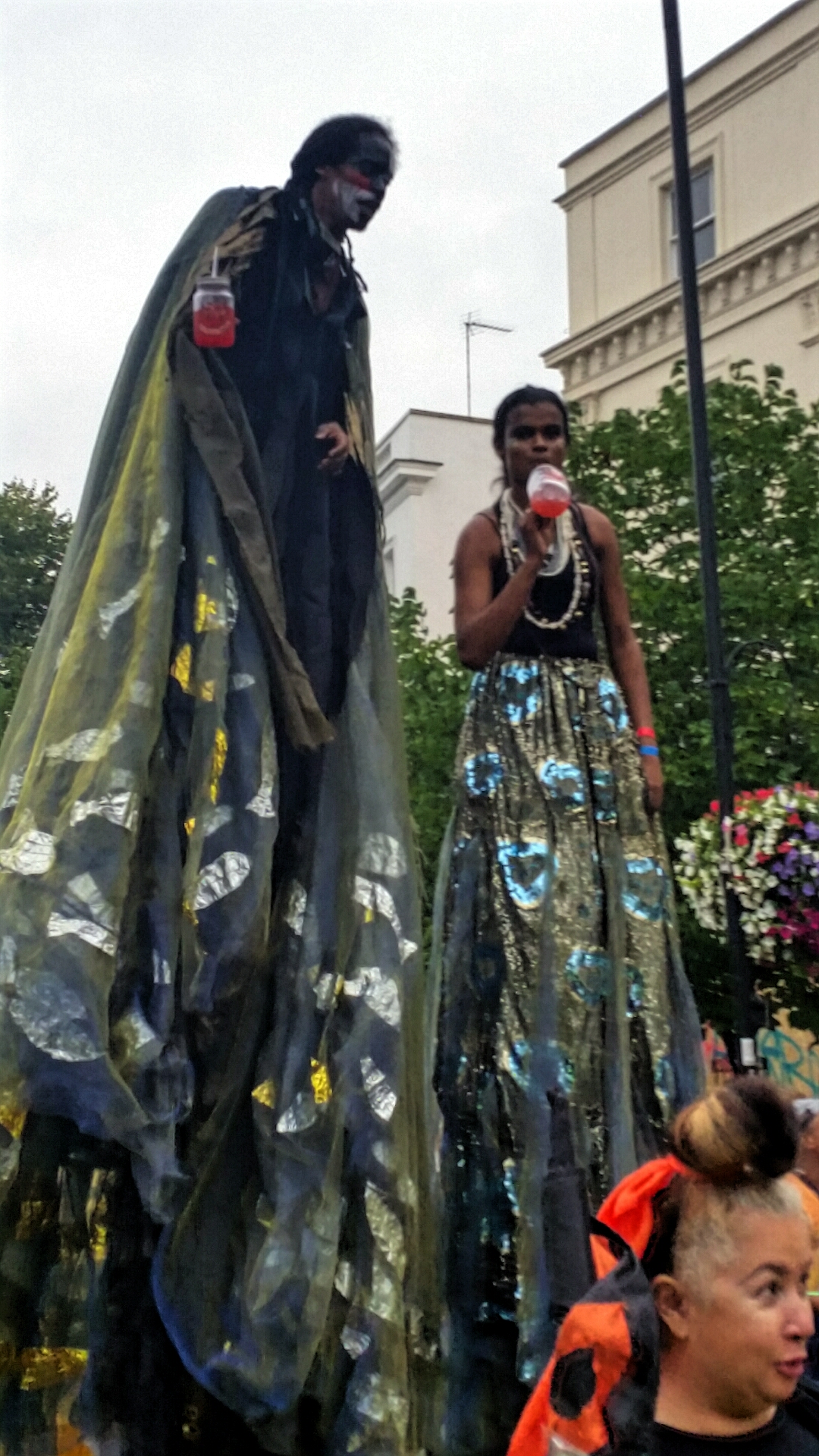 There's going to be a gala and an exhibition celebrating the carnival on 7 November.
Over to you now. What has grabbed your attention the most? Is there a similar celebration where you live or are from?