Charity events these days are quite far from those society balls and afternoon teas that I used to see on television series or in movies before I came to London. It's good that things have moved on enough to allow less affluent people to make a difference.
I find that these events heavily rely on people's skills. I have recently attended two events charity event, Macmillan Coffee Morning, and The Big River Race.
Macmillan Coffee Morning
Macmillan Coffee Morning is a national event where local groups bake goods to be sold in exchange for money to be donated to Macmillan. It started in 1990, when 154,000 entrants raised £20 million in 2013.
I've always heard of Women's Institute in UK as a place of fierce baking competition. We'd have a tough time judging the cakes and biscuits at Brent Council last Friday if we had to do so. Two long tables full of yummy goods plus the table where the cakes to win where being exhibited. They all sold very quickly. Now, I call that success.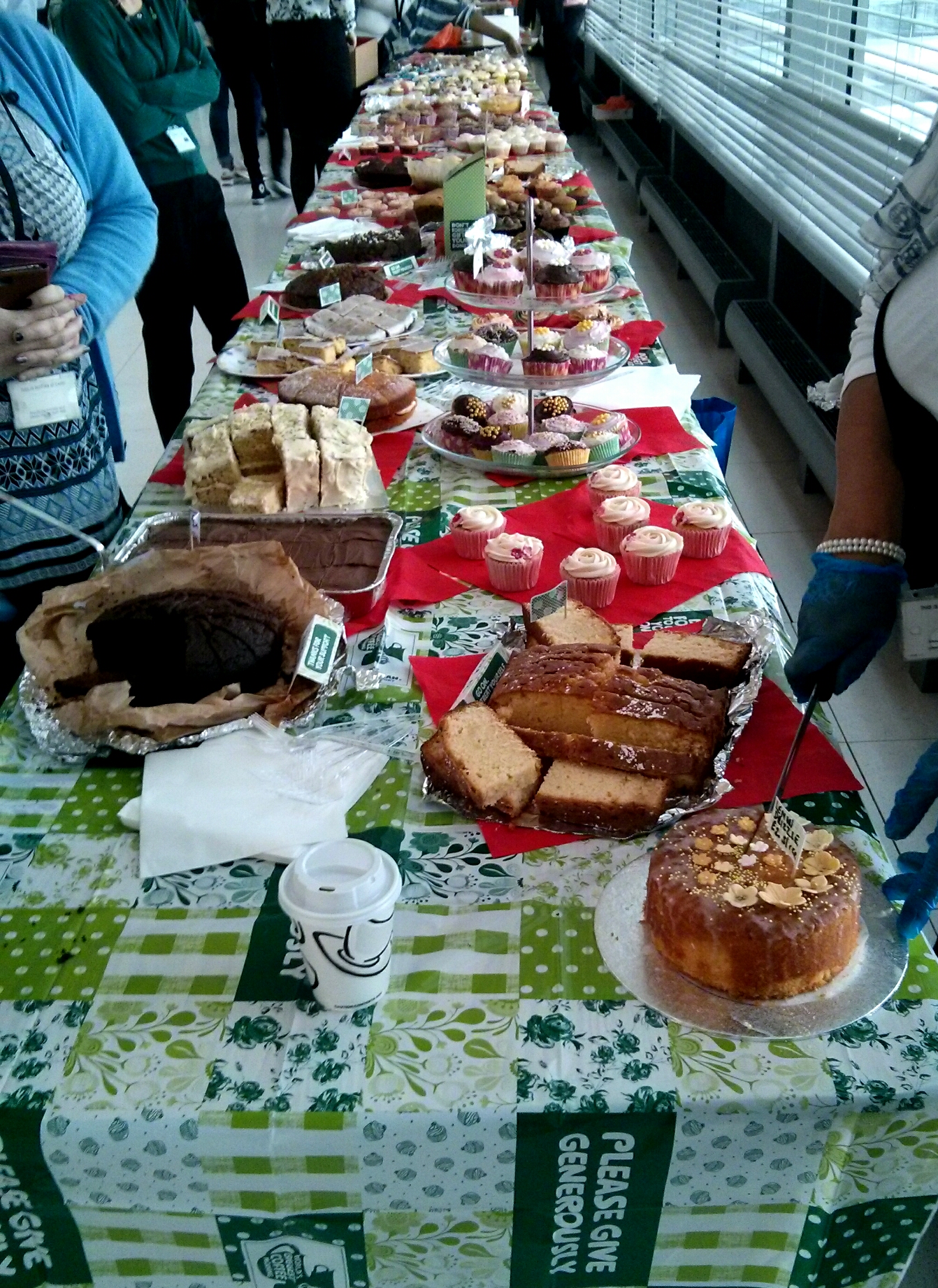 These were some of the prizes to be won and the guy who baked that gorgeous Hootsuite-esque blue cake. Sadly, no prize for me at all…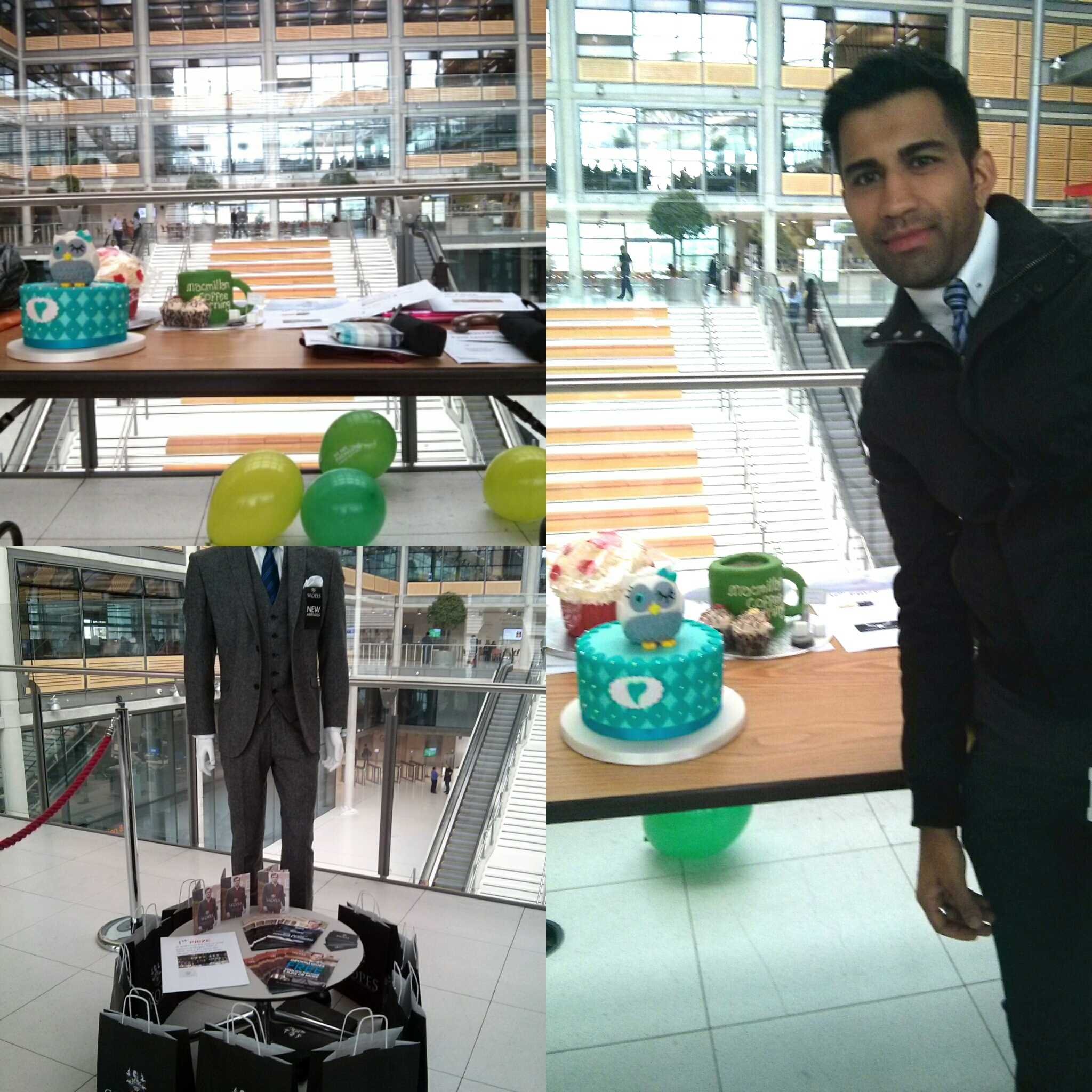 The Great River Race
The Great River Race is not a charity event as such. But, the gruelling 23 miles rowing race from the Docklands to Richmond had to be rewarded somehow. The event itself was a fun out for the whole family alongside the Thames. I went to the finish area near Ham House in Richmond, where we enjoyed street food, bouncy castles and people in 19th century costumes firing cannons to warn the 300 crews that they'd finish.
This is one of the cannons. There was another one on the other side of the river, and a guy with a riffle would help when the cannon wouldn't work.

You must be Dr Livingstone, I presume…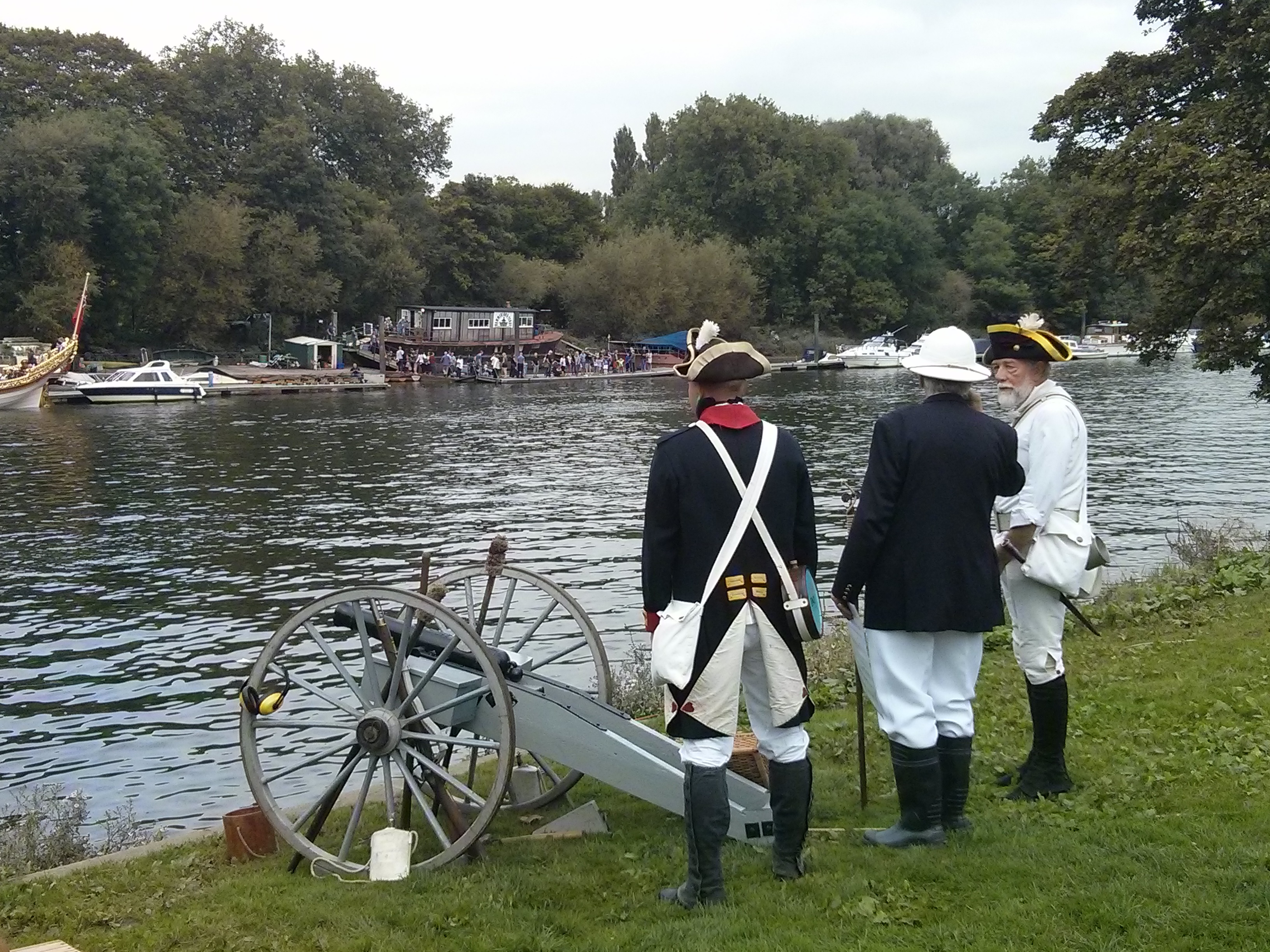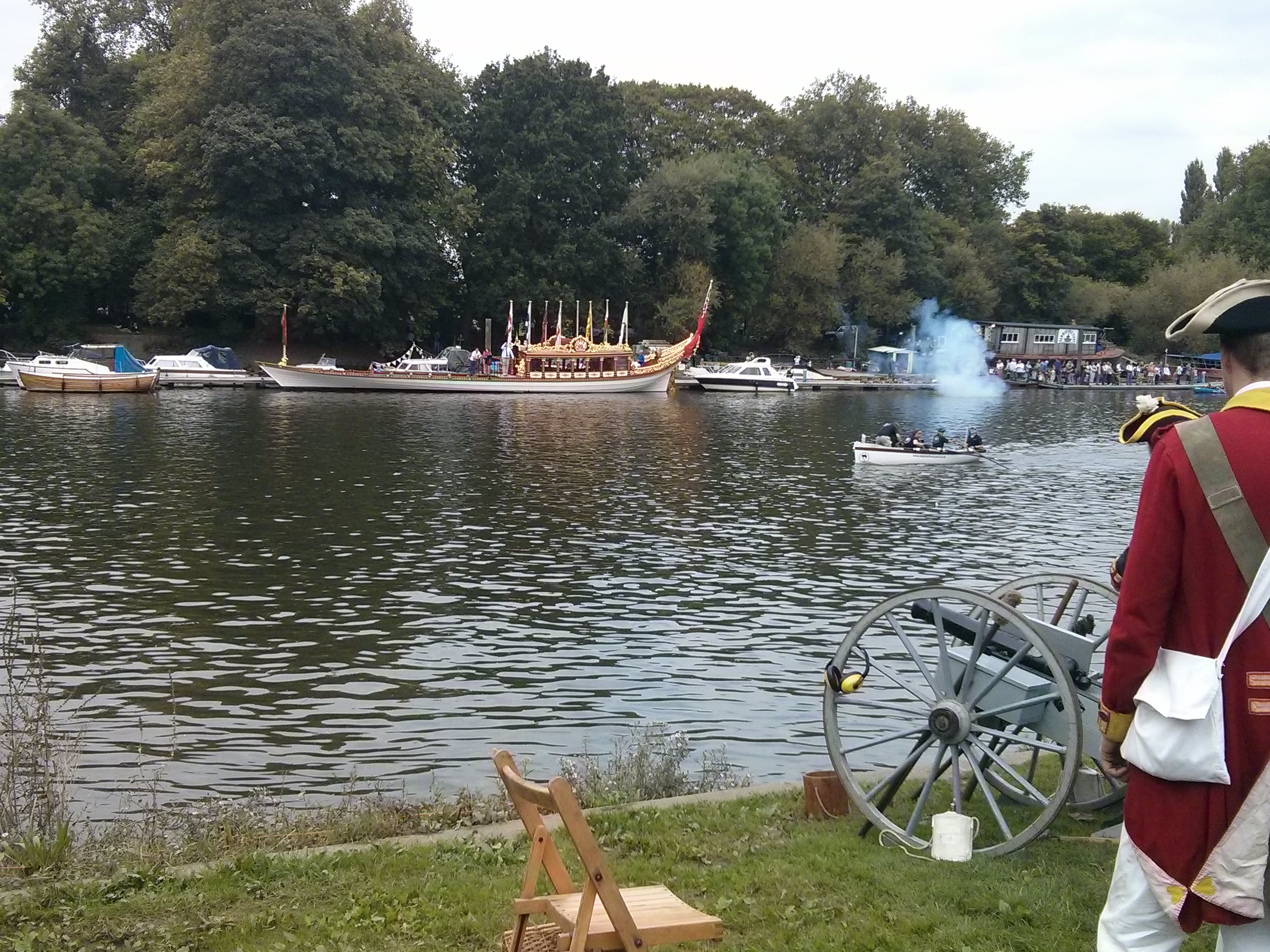 Each crew would be different. Some of them were really big, with loads of people rowing. Some others would be smaller and looked amateur, while others seemed to be quite professional. There was a funny one called Here for the beer!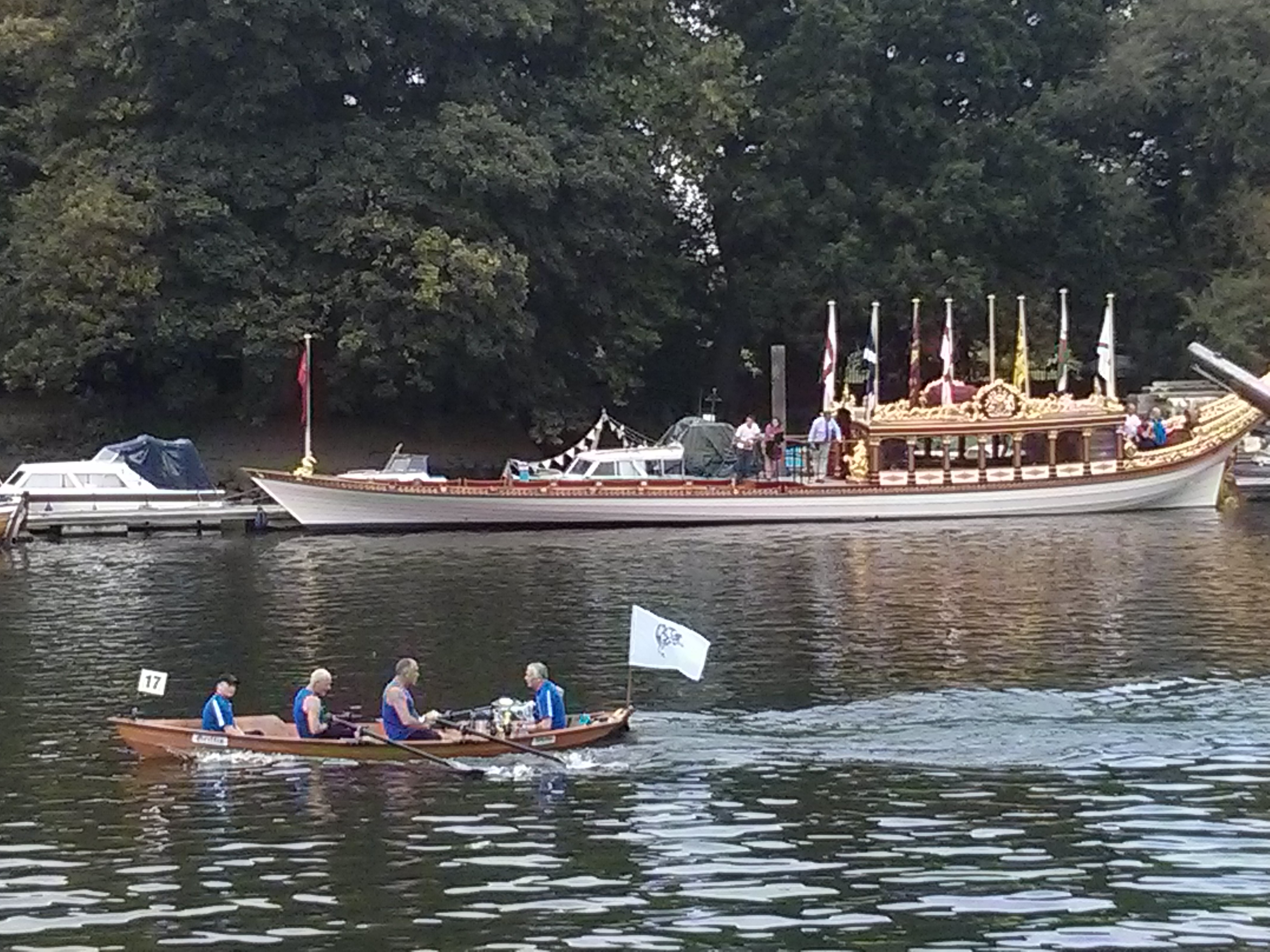 A friend, who took part in a team of 4 rowers, has raised almost £2K for the Great Ormond Street Hospital Children's Charity, a well-known charity in UK for those who are not familiar with their work. They need £50,000 every year to be able to provide world-class care for sick children who otherwise wouldn't had any other chance.
This is Chris' Just Giving page. I wouldn't normally use my blog for this. But, please feel free to donate if you can! Thanks.
A Londoner from Afar