Cycling is a great way to enjoy London, especially during lockdown, when we haven't been travelling so much. Read what Mark Pinkerton, a digital commerce consultant, has experienced lately. There are new bike lanes!
—-
Like many others I have self-isolated with my family.
I happen to have been doing this in King's Cross, that gritty central area which has been dragged into the 21st century by Eurostar and Europe's largest central city development area – N1C – which houses Central St Martin's, Google and, soon, Facebook.

As I have been here for a couple of decades, I have witnessed the tremendous changes that have taken place. One that has remained constant until very recently is transport. King's Cross – St Pancras is one of the most connected places in London with 3 main line, 6 tube lines and a Thameslink rail station, combined with multiple bus routes and a myriad of taxis constantly queuing around the station.
Peace and Air Quality
Since the lockdown, we have had some peace and great air quality that has been a very significant improvement over our normal environment. Of course, we know it won't continue, and in fact it has already deteriorated substantially over the last 10 days.
Like many areas, pretty much everything has closed here apart from Waitrose, which is not too busy, Boots in St Pancras and a couple of small Post Office/ mini marts. The area is normally full of restaurants and visitors so it feels unnatural right now.
We chose our flat as it has a terrace, and I don't know how we could have managed without that vital outdoor space.
So, I understand why people have flocked to parks and open spaces to absorb the warmth of the sun and to enjoy the unusually clean breezes. But, I don't understand the lack of social distancing.
Cycling
For my exercise, I cycle, as I always have in London for the last 23 years. It's a great benefit of living centrally that most places in London are accessible by bike in 30 minutes.
Recently, I have been going further afield as the lockdown has eased a little, so I have seen how things differ between Bloomsbury and Mayfair, which are empty, to Holland Park and Chelsea, which are busy with large numbers of cars. I have no idea where they are going in lockdown! Hampstead and Archway are much less busy than normal, but with more walkers.
The central areas of London are still amazingly quiet.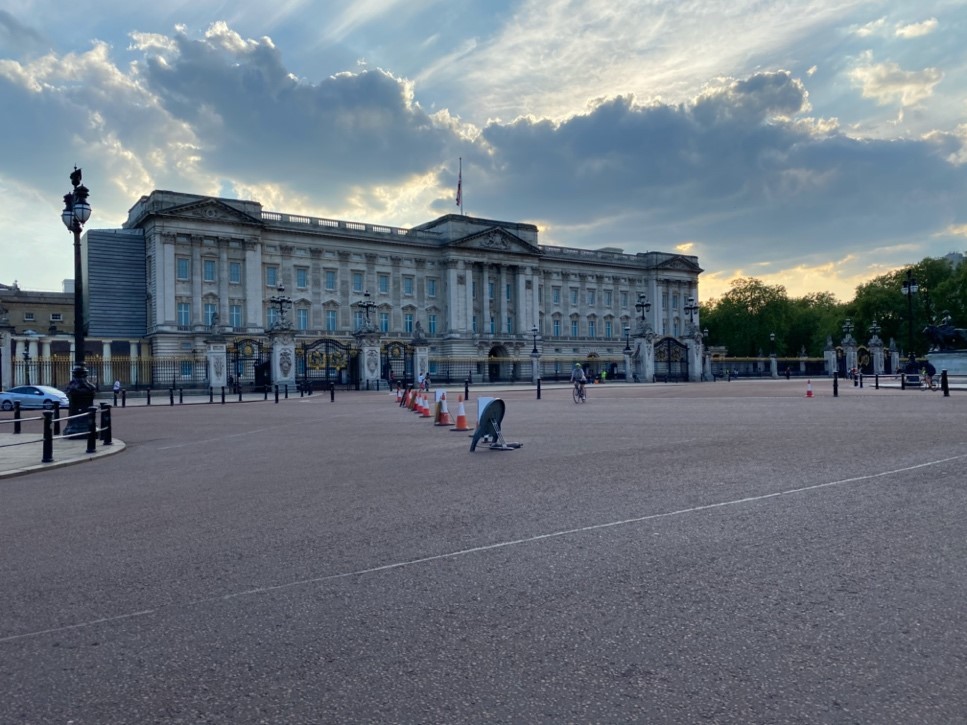 I've seen new bike lanes opening up in King's Cross, Park Lane and elsewhere, but the much-lauded Euston Road bike lane has still eluded me, as it appears to be a fiction of the Mayor of London.
Hopefully when things do start to open back up, we will somehow hold on to our improved air quality and the increased use of bikes. Fingers crossed!